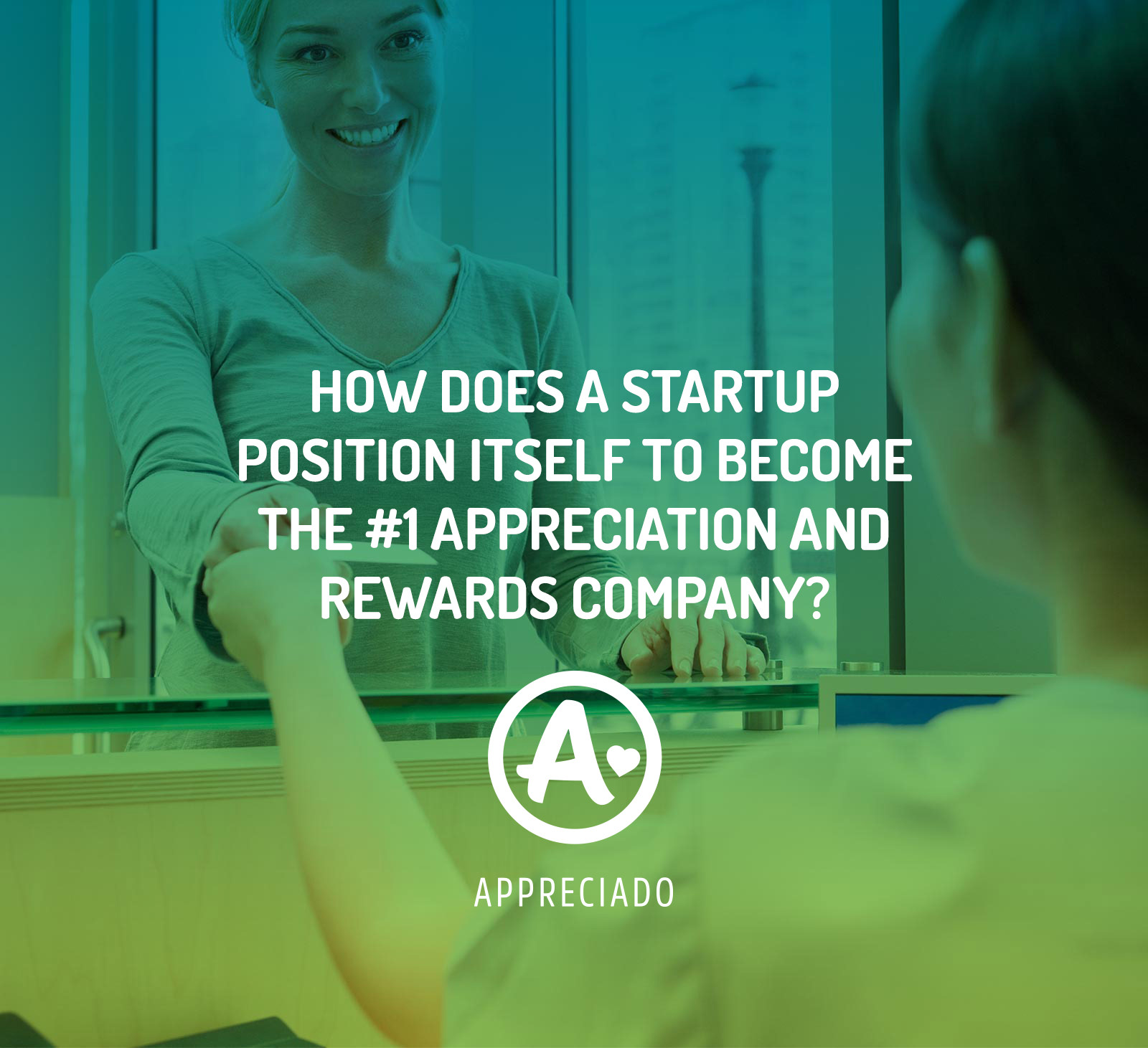 A NEW paradigm in loyalty: "Appreciation Rewards & Recognition".
Appreciado's
core offering is built on the belief that Relationships Matter.
It's a points program for businesses in health and beauty and a mobile app for consumers using their services.
More referrals, better retention and increased reputation for health and beauty businesses.
Consumers get better visibility on the best providers and universal cash-back rewards as they provide feedback to business through a simple, easy, intuitive mobile experience.
Dentists, Chiropractors, Massage Therapists, Hair Salons, Spas and others in the health and beauty sector do not have access to the traditional transactional rewards programs and those programs don't work for their business models anyways.
Create a brand experience that left people feeling appreciated in life and in business.
There are busy Moms on both sides of the relationship. Mom's select the provider,  go to the appointments and manage the communication and want to know that they are being treated with care and listened to, in short, they want to know who the best providers are.
PERSONAL SERVICE COMPANIES


(DENTAL, CHIRO, MASSAGE, HAIR, SPAS, ETC)
Businesses in the health and beauty sectors all struggle with increasing retention, referrals and being distinctive from the rest of their competitors. Relationships matter in these businesses and consumers are demanding more from their providers; more recognition, more responsiveness, and a rewarding relationship!
A DESIGN SYSTEM THAT'S SIMPLE, EASY & INTITUIVE
Our key objective was to develop a consistent and flexible brand platform that could evolve over the years while still remaining relevant.
By exploring type, color, shape and iconography, we defined the design language to support their commitment to relationships and creating heartfelt connections in the market.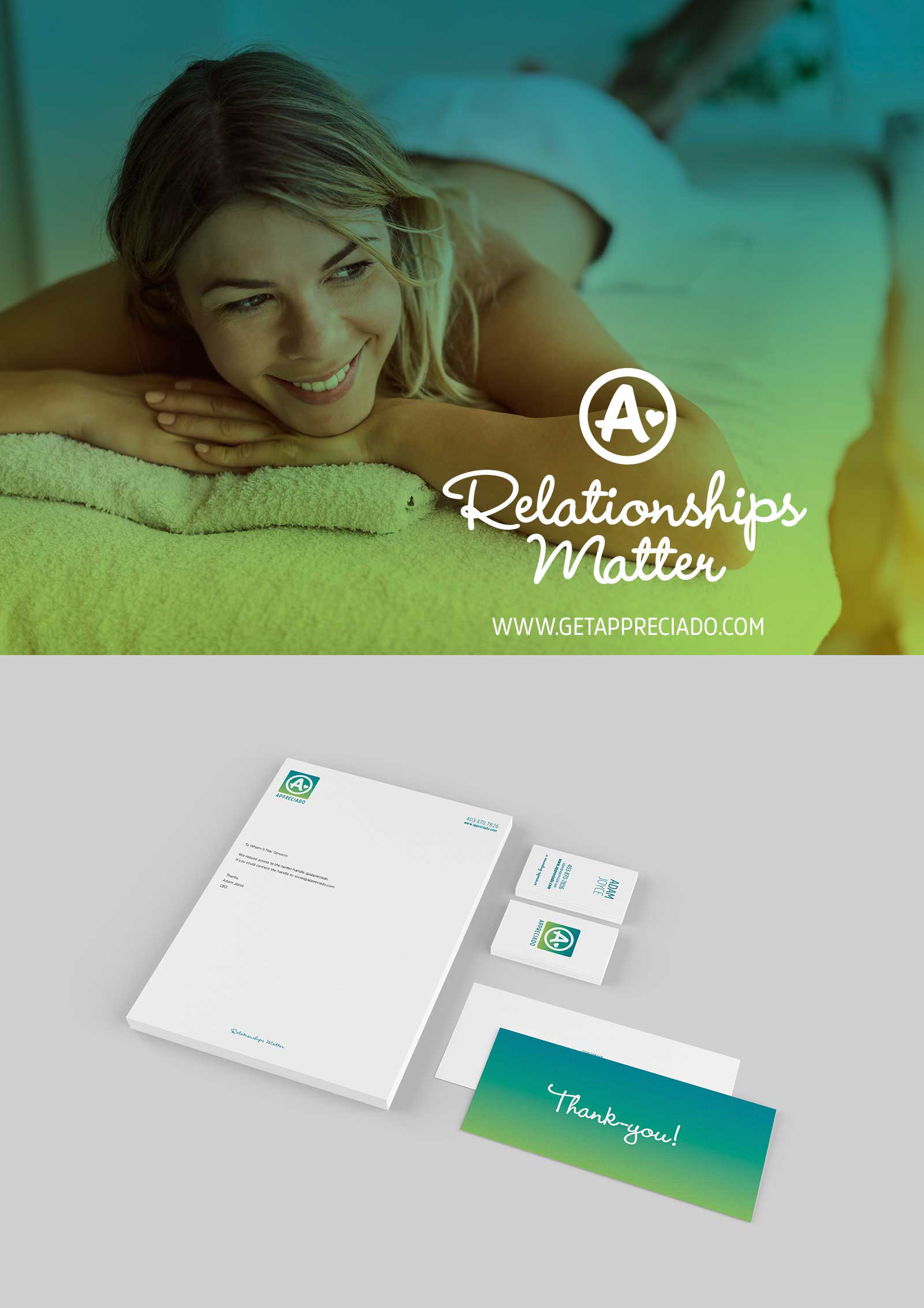 At the core of having someone feeling left appreciated, we developed a series of simple gifts and invitations that sales reps used to introduce Appreciado and invite them to be part of the conversation.
The Point of Sale provided the strongest opportunity to build on the relationship and remind their customers to download the mobile app.
Size and placement of promotional material had to be flexible and accommodate the individual requirements + restrictions inside of each business.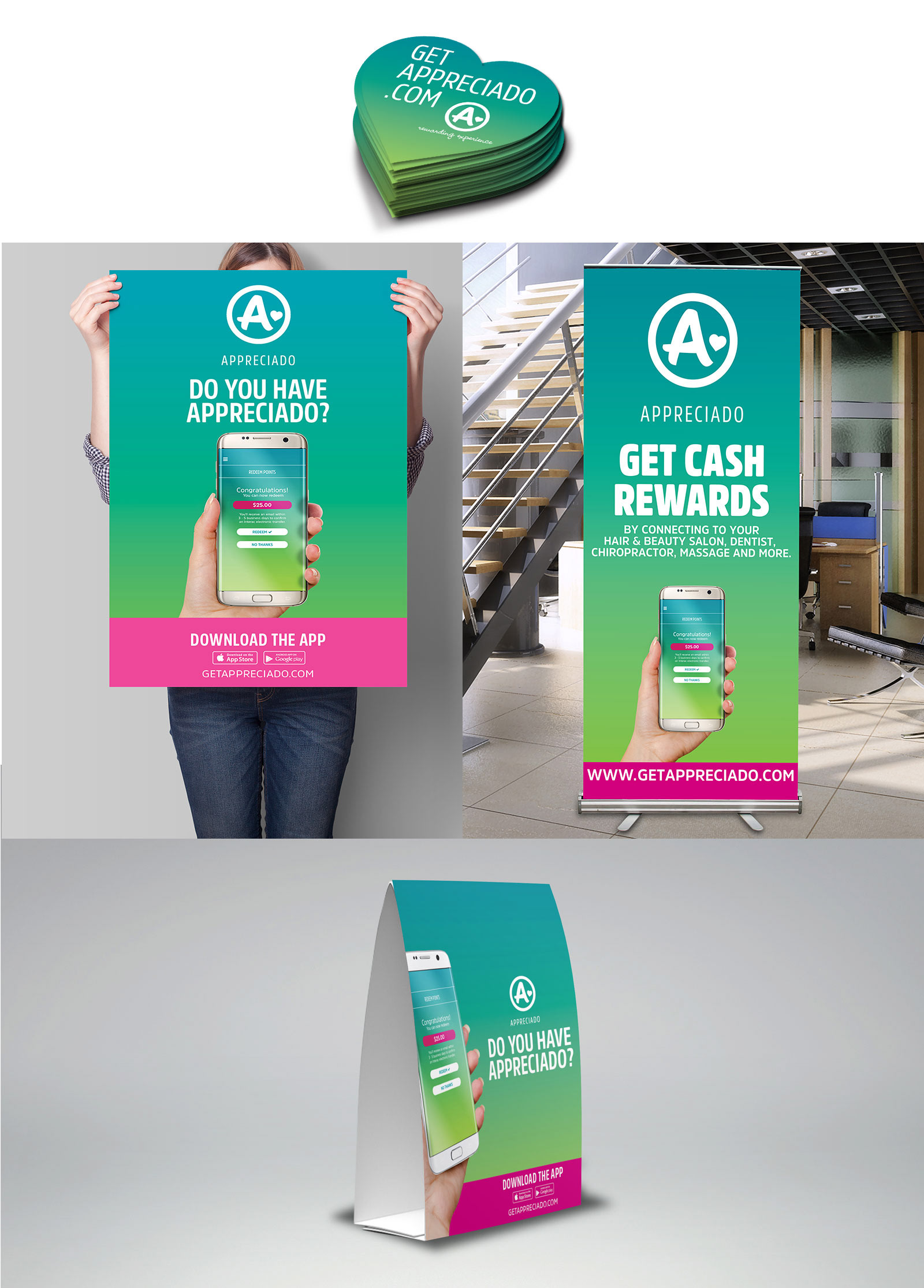 We wanted to showcase the power of relationships in life and in business. Our direction was focused on creating a system that felt candid, human and portrayed "real life" situations giving context to the experience of feeling appreciated + rewarded.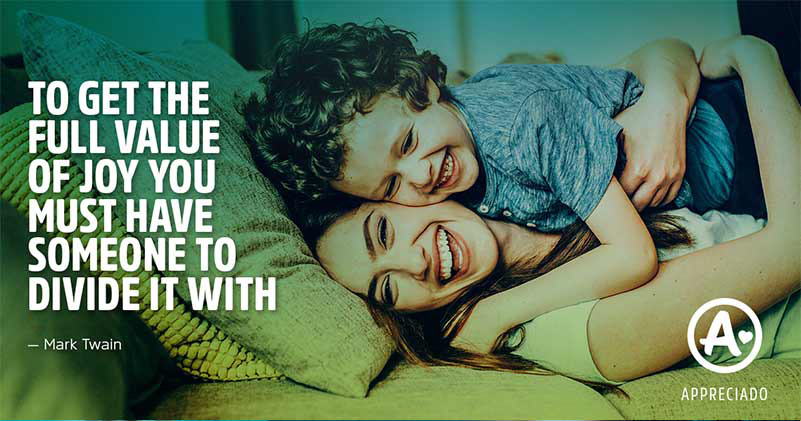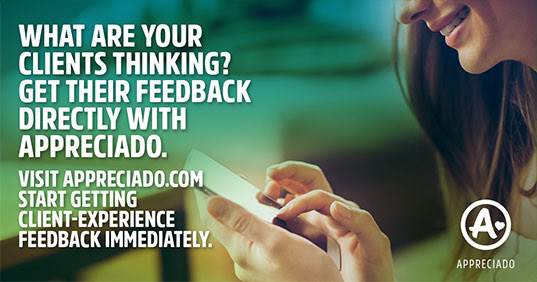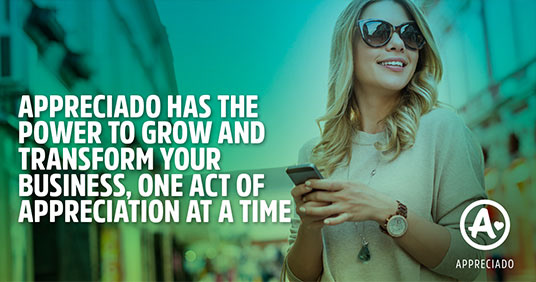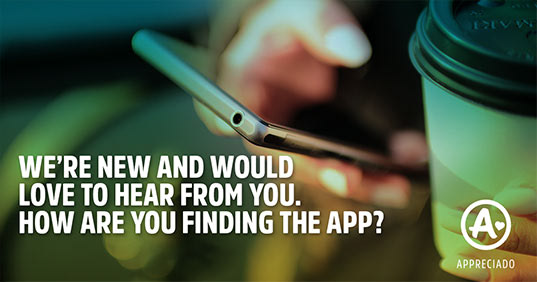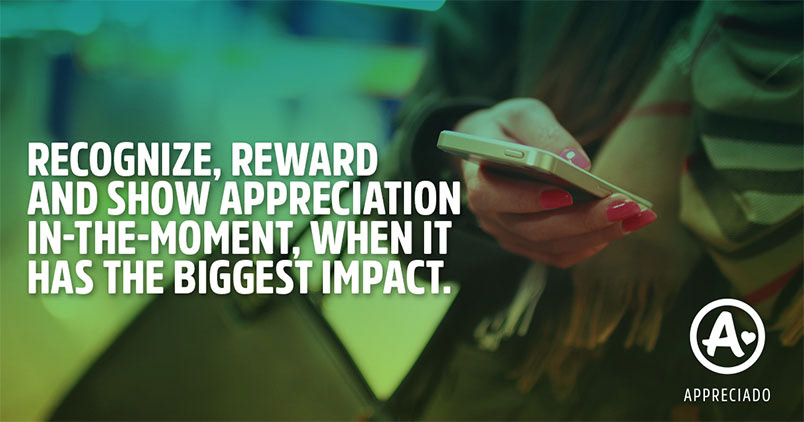 Designed to be impactful across all devices
Whether you're a business owner navigating the portal or a consumer of the app connecting with their provider or referring a friend, we constantly asked ourselves if it was simple, easy and intuitive.
Wherever the presentation of information is required. It is displayed in a way that is universally accessible, promotes the brand and builds alignment for both target markets.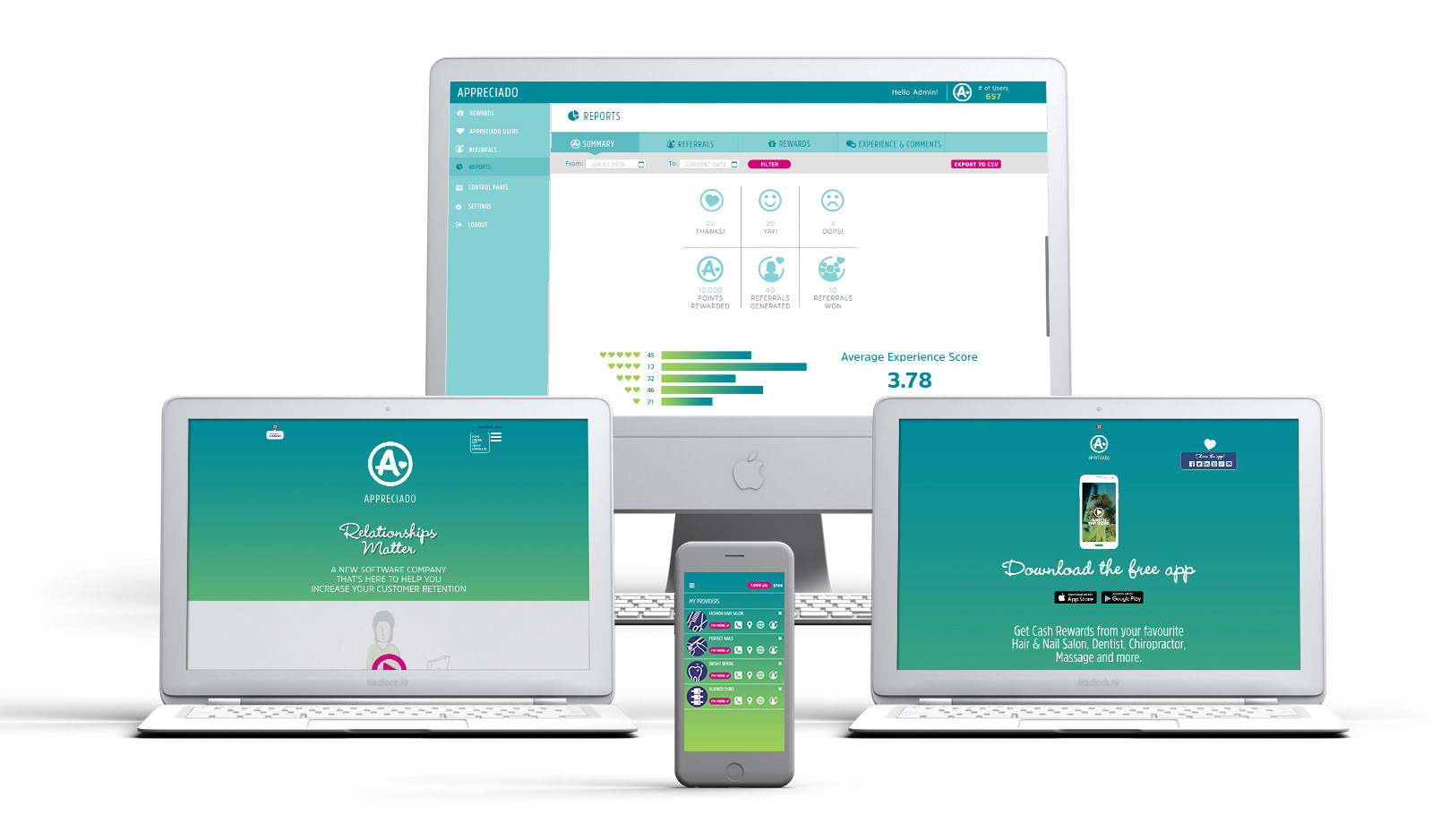 Simple, easy and intuitive is neither simple, easy or intuitive to obtain. To achieve that experience, it demanded that the design flaws be brought front and center, and the ego is checked at the door.
The process at the early stages was very iterative and full of exploration. The functionality of the product was shifting and changing at the same time as we were exploring creative execution. That dynamic required us to be really agile and work process development, blue sky thinking and creative exploration in tandem with each other.
We are proud to be part of such a remarkable brand that is emerging into the market. The identity personifies what they're up to and the products user experience is on a solid foundation and continues to improve as new learning is discovered.