Corey Moraes is a respected West Coast Tsimshian artist
his 
work is displayed across
North America. Corey was looking to explore new markets and a younger 
demographic — particularly Aboriginal youth.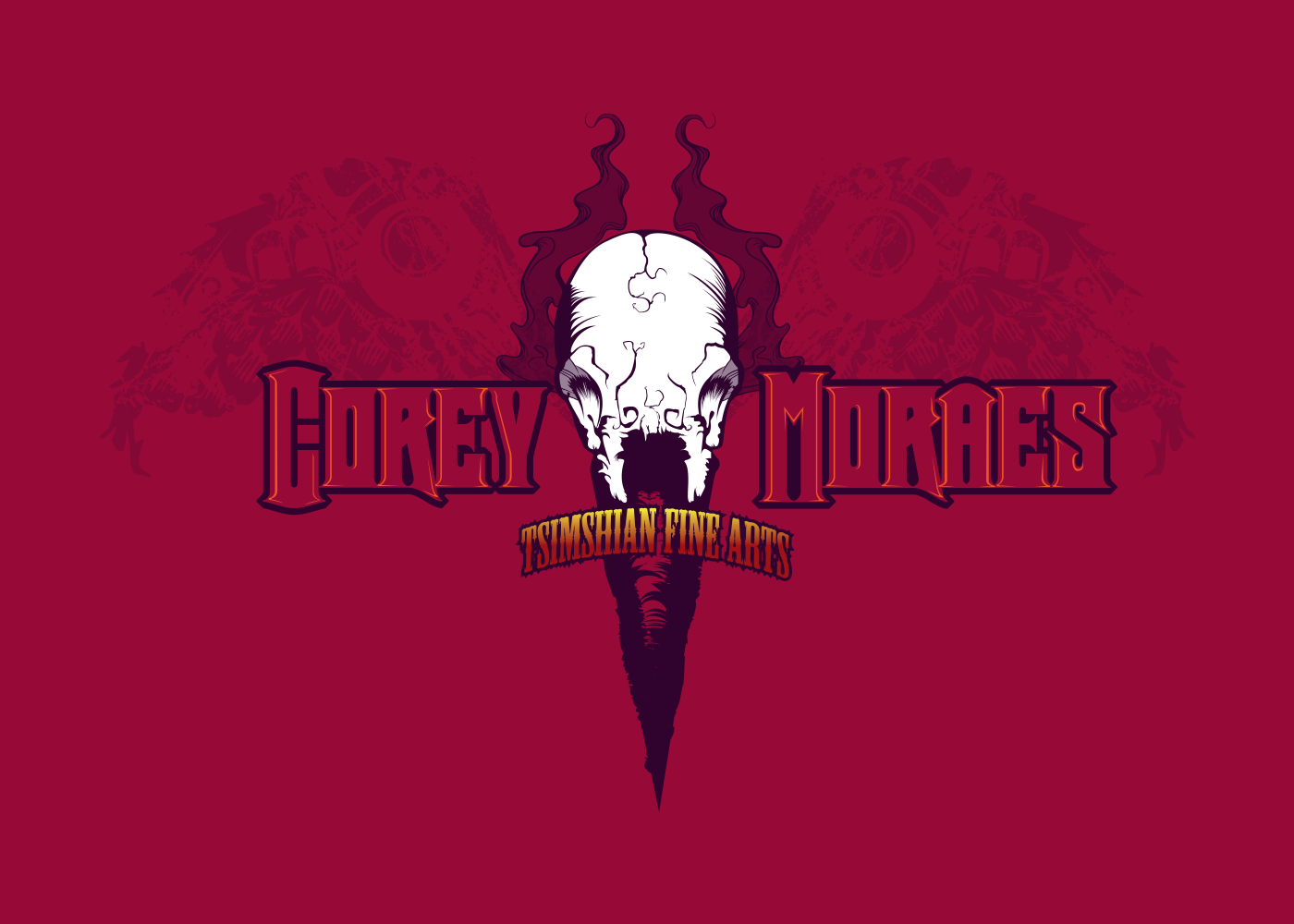 We were tasked to design him a fresh new identity to reach this audience. 
The raven is the primary design element and has the most cultural reference to the Tsimshian people.
The smoky eyes were inspired by Japanese line forms.  The wings were custom made for the logo by Corey himself.