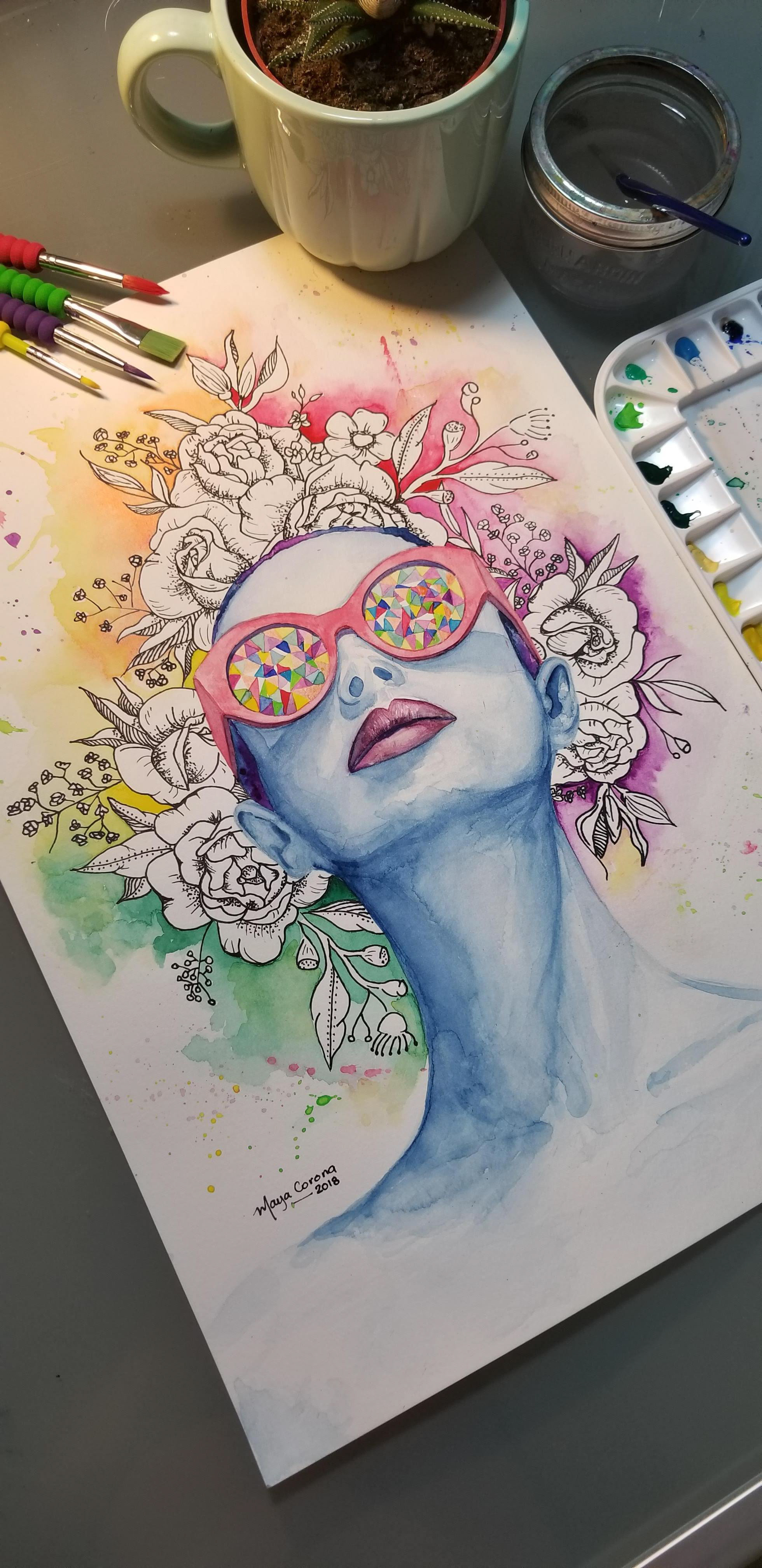 A watercolour painting by Maya Corona 12x18 inches on a 300Lb watercolour paper.
This piece was created in June 2018 right after my birthday. It's inspired by the excitement I always feel for life a new year to grow and create, a friend got me an amazing bouquet of flowers and that kicked the whole idea in my head. How to mix the white space in a way that I don't have to fill it all up and it has a lot of fun energy, pride and accomplishment.

My favourite season is summer love the sun in my face, the warm weather and all the flowers and the green that surround me, I can't have enough!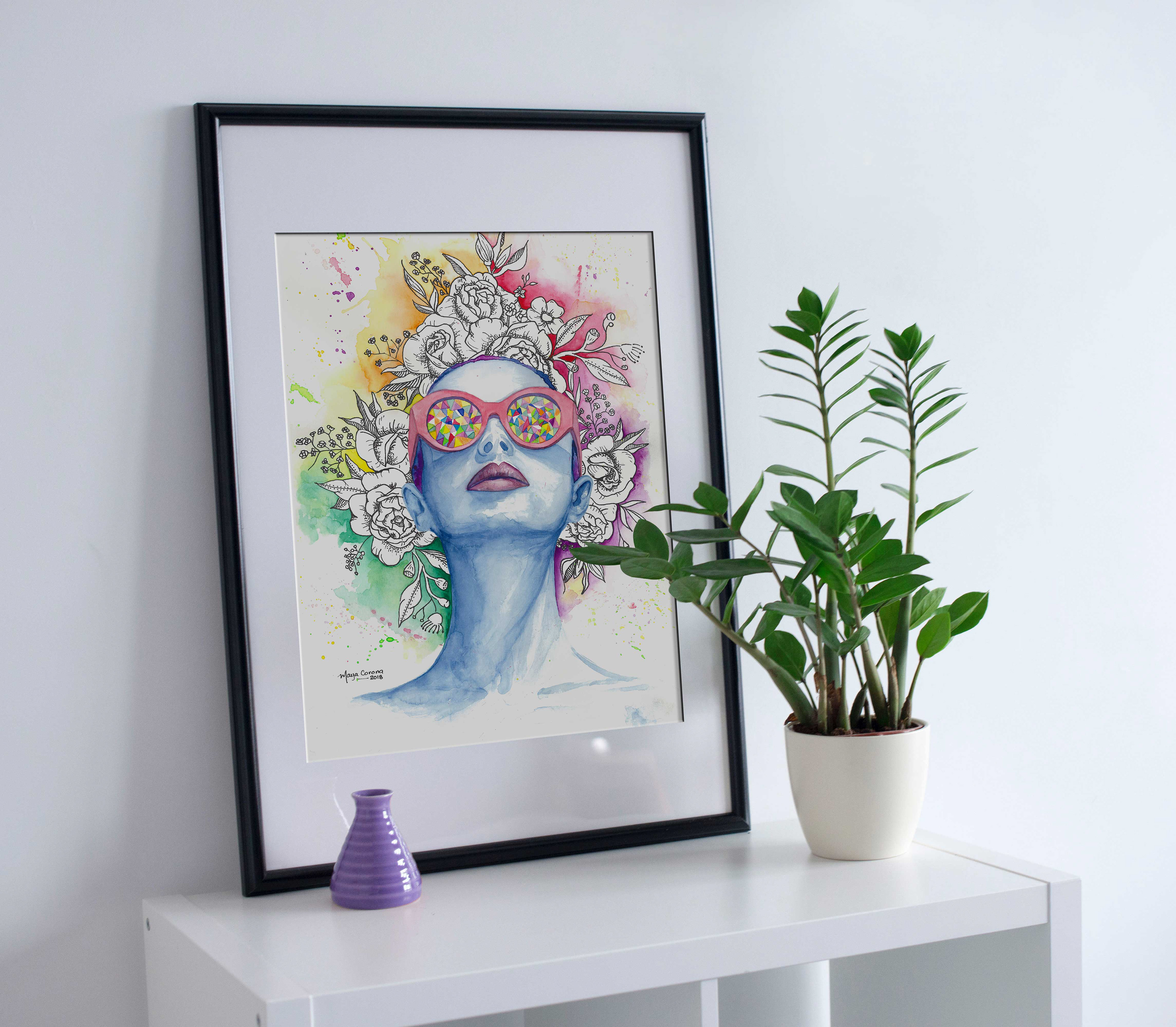 "SUMMER QUEEN"
Original painting 12 x 18 inches
Mix Media (watercolour & ink) on a 140Lb
To buy this original painting please fill up the form so I can get in contact with you.
Thank you!I will get back to you as soon as possible.