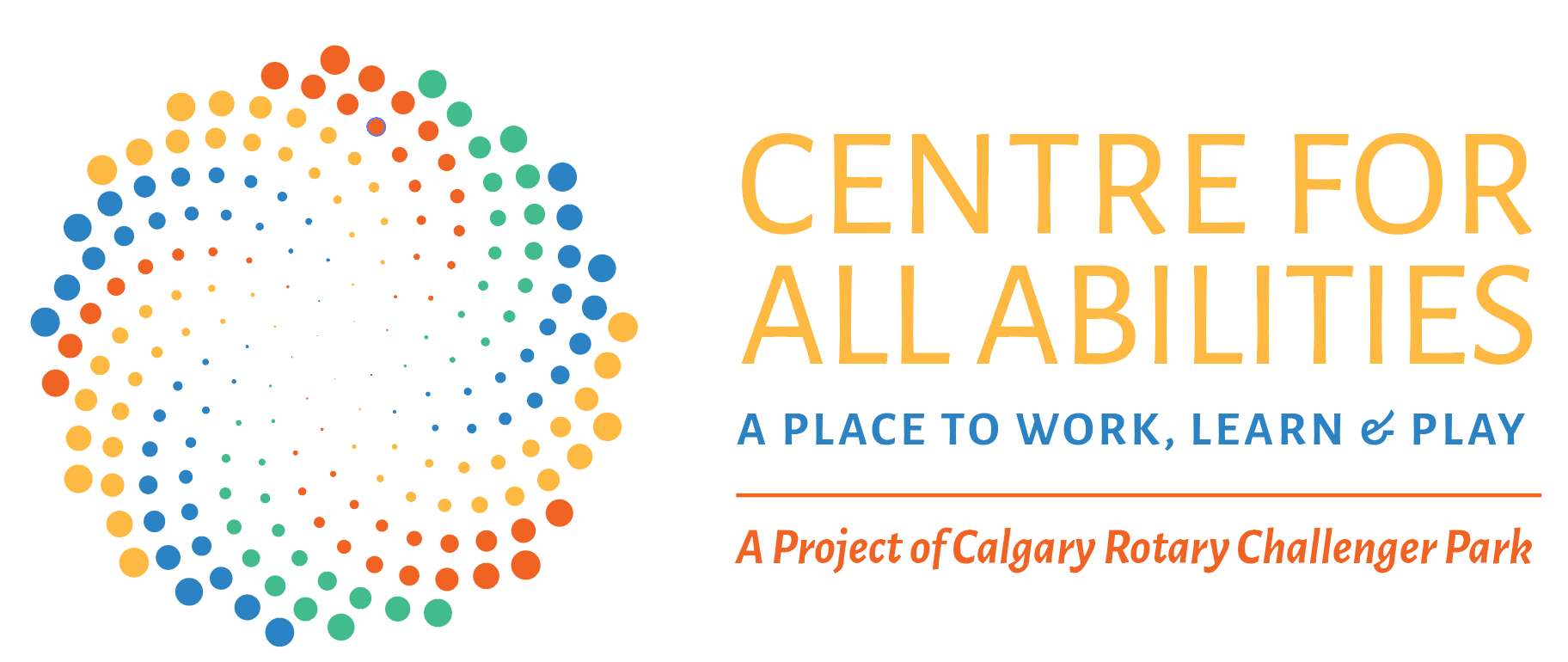 The Centre for All Abilities will not only bring together a diverse community of Calgarians, it will also house a diverse community of not-for-profits. This collaborative collection of organizations will seek to be sustainable by joining together in a vibrant space where everyone can Work, Learn, & Play.
The implementation and integration of a successful multi-dimensional marketing plan for different target audiences. We identify three different target audiences:
Contributors and Partners. The contributions of this group are necessary to build the funding for the project.
Nonprofit Organizations. Even though they employ thousands of people in Canada, their number one challenge is sustainability. The Centre for All Abilities will help to solve this problem by providing affordable spaces to rent. This will create a surplus of funds, which can be put back into programming, and develop better sustainability for the organizations.
The Community. The Centre will become a cornerstone
by
building an inclusive community for Calgary, where everyone can Work, Learn and Play.
We connect with an approach of collaboration, creating a sustainable infrastructure, and by promoting the strength of diversity and community that the Centre will bring to Calgary. Each of the target markets needs to have a slightly different approach and will be launched in phases.
Phase 1: Contributors and Partners
In order to secure the necessary funds, this must be the first step in the campaign.  Our message has enticed these philanthropists to help fund our campaign by taking part in a unique project, which will create a fundamental shift in the Calgary social space. These philanthropists are people actively looking to be part of a legacy and want to join together in creating an initiative that empowers sustainable growth, strengthens the community, and provides a clear return on their investment.
Phase 2: Local Agencies - late 2015
Phase 3: The Community - late 2015
Imagine a place where children who are physically and intellectually challenged are assisted by seniors who are actively looking to make each day fulfilling. A place where new Canadians find guidance and support, along side autistic teens who find acceptance in their very own Clubhouse. Imagine a place where people find exactly what they need in a community designed to help them in every way. That is a place that is truly magical.
That is the Centre for All Abilities.

The Centre's bright and colourful identity is based on the sunflower and its universal law of completeness, balance, and progress. The spiral represents the path leading from the outer consciousness (materialism, external awareness, and ego) to the inner soul (enlightenment, unseen essence and awareness). This mark represents the evolution of the Society's efforts in achieving wholeness and inclusion, on both an individual and collective scale. This image will be mirrored throughout all phases of the campaign.