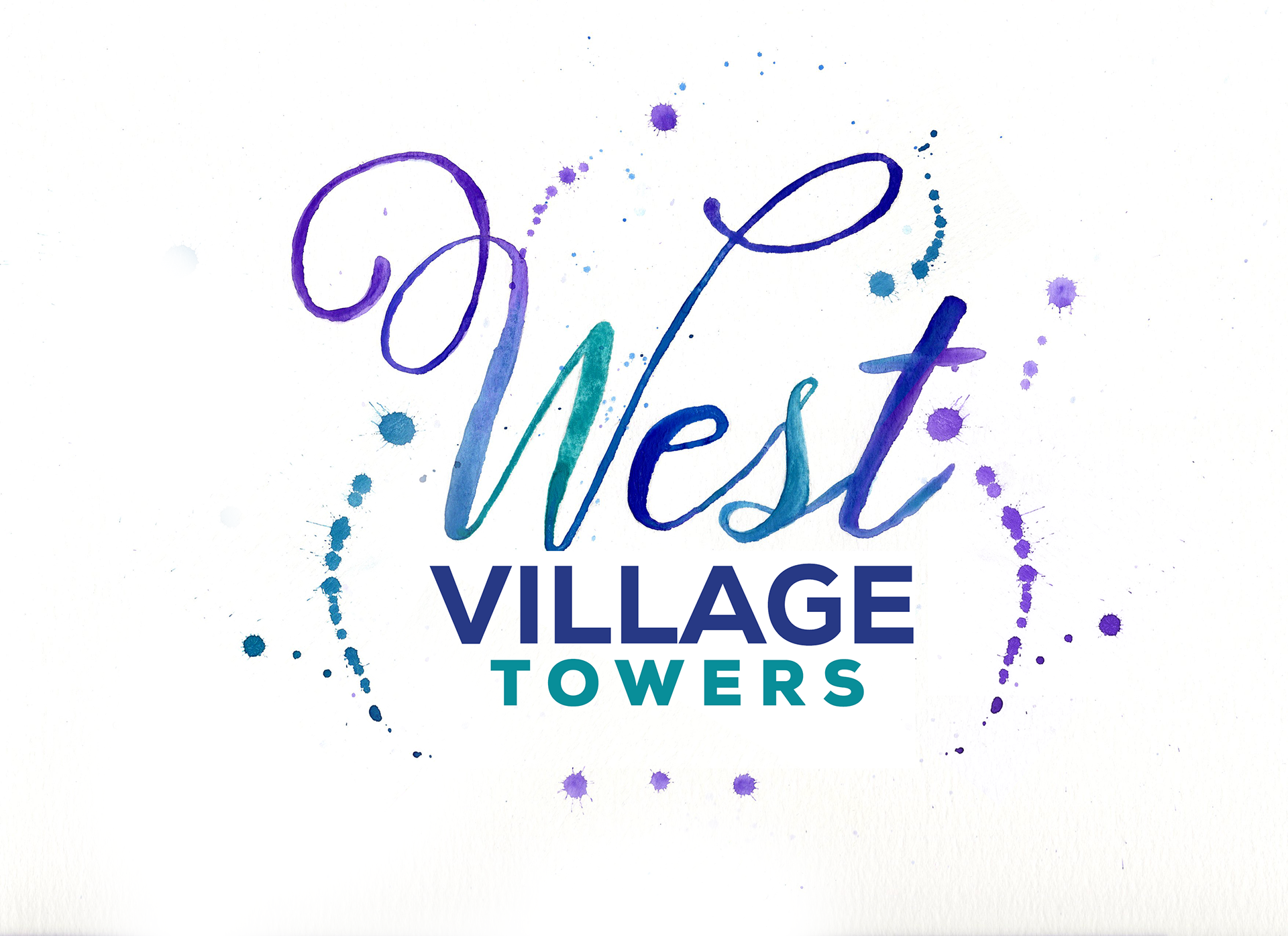 West Village Towers: 
1110 – 9th Avenue SW, Calgary, Alberta
West Village Towers is located in the western part of Calgary's Downtown core providing pedestrian access to downtown while offering unobstructed views of the Rocky Mountains and Bow River.
I was commissioned to create their logo and these watercolour paintings to kick off the hoarding of the building while they develop it. Their team is using the paintings to create all the collateral for the upcoming campaign.